Have you ever wondered how your favourite beauty items make it to the pages of glossy magazines? It may come as a surprise that there's actually ALOT that goes on behind the scenes to make it happen. From press releases and product kits to media launches and private showings; PRs work closely with beauty editors (and all journalists for that matter!) to introduce the latest and greatest products to consumers.
Beauty editors spend a lot of time trialing new products, researching products, ingredients, companies, and international trends to work out what will appeal to the Australian market – sounds like a dream job, right?!
Our Senior Communications Manager, Megan Chambers, got the chance to chat with the ever-so-lovely Elise Wilson, Beauty Editor at Bauer Media, to find out what exactly goes on behind the scenes and what we can expect from the beauty industry in 2020… hint, lots of sustainability (yay!). 
**If you'd like to read more about our favourite sustainable brands, head here**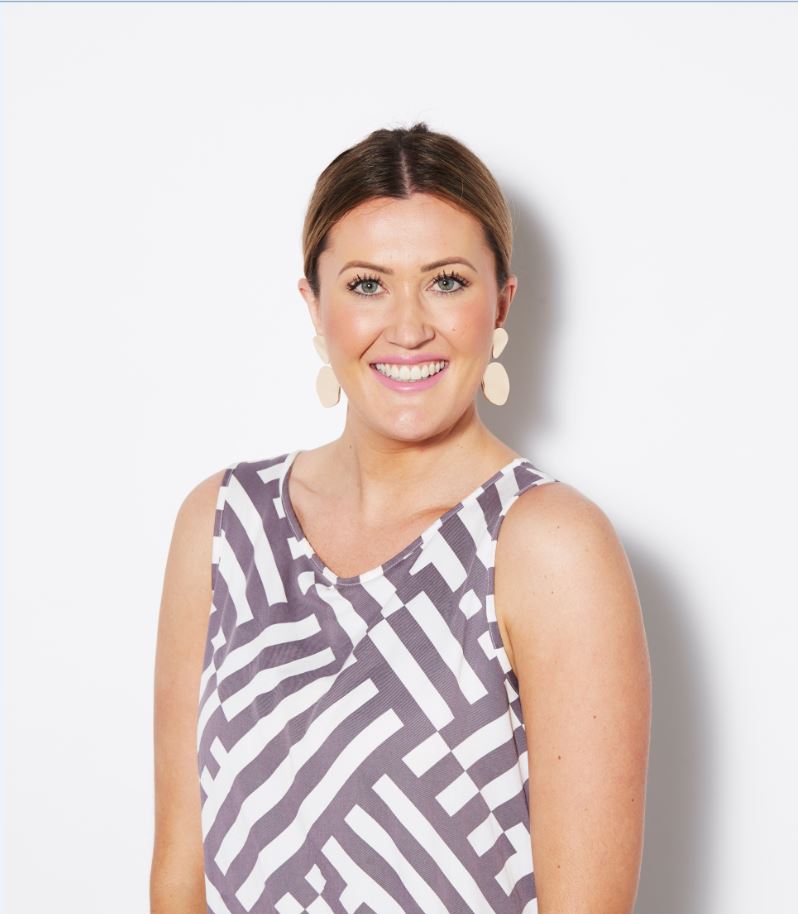 How did you find yourself in, what some would perceive to be, the best job in the world? My LinkedIn stalking suggests that you've always been involved in magazines in some capacity – was this an area you always knew you wanted to be in?
Oh absolutely not. My story was a very (very) amazing coincidence if I'm honest. I was always under the impression that magazines just magically appeared on shelves, I had no idea or intel into what actually went in to collating one!
I was just shy of 18 when I left England and moved to NZ (where my Dad lived) on the search for a big adventure. I had 8 months of travel and making lots of friends then decided to finish my studies. I was at the tail end of my Diploma in Business when I decided to try and get an admin job before I started my business degree – although deep down I knew my real passion was everything and anything beauty related. I literally applied for a handful of jobs and got a call back for the receptionist role at Pacific Magazines. Obviously I was thrilled, it seemed SO glamorous and just the kind of 'real job' experience I needed. And well, the rest is history. 
I quickly realised how amazing the mag and media industry was and decided in my first week that I was never leaving! I hussled extremely hard, worked a weekend job and studied a Diploma in fashion makeup on the side, then quickly worked my way up from receptionist to Fashion, Beauty & Editorial assistant and dabbled in sales before I scored my DREAM job of Beauty Editor for New Idea magazine just shy of my 22nd birthday. I'm forever in debt to the amazing editors in those first few years that clearly saw the fire in me, and took a few gambles on me.
What does a day in the office (or on the road) look like for you?
Well, I'm a big routine girl. I gym every morning and I'm at my desk with a (big) coffee in hand by 8am. I really like that 45minutes or so to filter through emails that I didn't get round to the day before, sort the day's admin and have a look at all the international magazines/papers that are wired from the US and UK overnight. I work across four of Bauer's weekly titles (OK!, NW, Woman's Day & Take 5) so I have to be across everything when it comes to trends and upcoming awards shows, what celebs are doing etc as I solely decide what themes go into each and every beauty page across those mags.
By 9 I'm usually at a beauty launch or a PR coffee meeting, which I do think are really important to stay connected too. If I can't go, my amazing assistant Aimee will go in my place.
Aimee and I work incredibly closely together so we tag team a lot of events as both of our calendars can get very full very quickly.
But other than attending very glam events and drinking my weight in coffee my job obviously takes a lot of organising – whether that's emailing PRs for images, calling in product, writing copious amounts of copy, organising Aimee's workload, managing our interns, liaising with our adsales team on pitches and executing their briefs, sending off picture briefs for my pages, shooting product and set-ups in studio… I could go on and on! Haha, it's busy.
What has been the biggest highlight of your career so far? 
I'd have to say that scoring my very first beauty editor role for New Idea before I turned 22 really takes the cake. It's where my career started and it's what set me on an amazing career path since.
That, and also appearing on Drew Barrymore's Instagram TWICE! And having (very off the record) hilarious chats with Michael Buble in his hotel room one time. They were pretty great moments.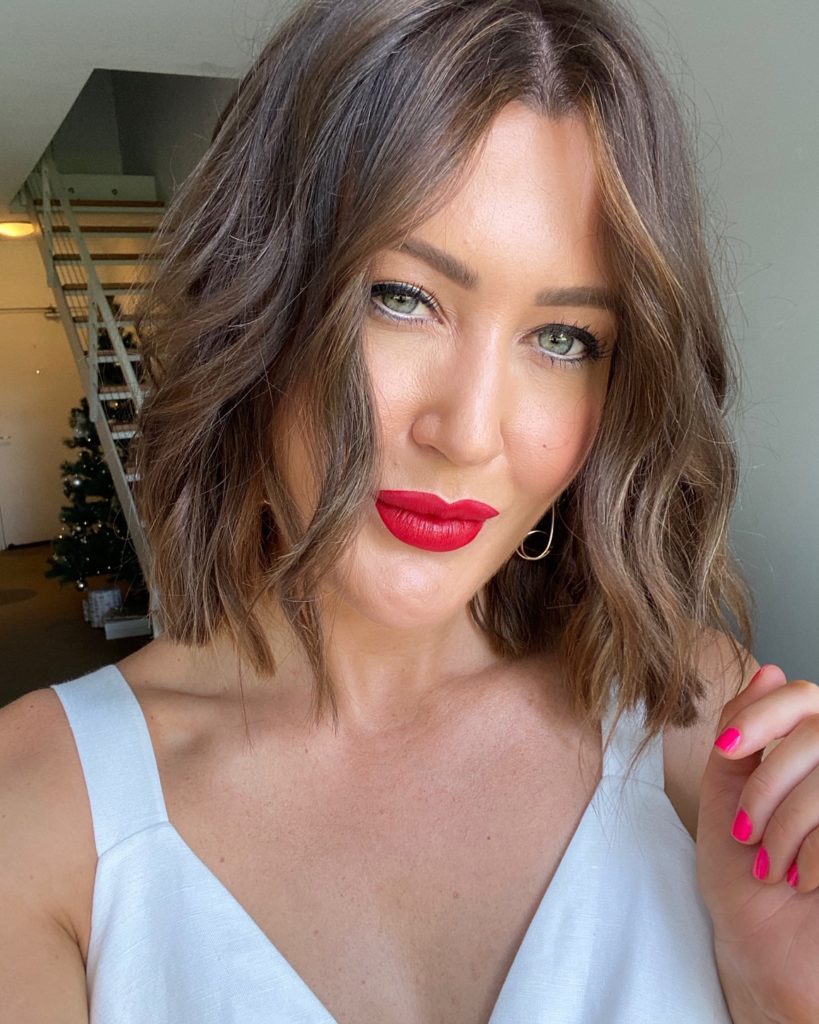 In a world where we are so connected, and in a role that is heavily based on keeping up to speed with all the latests and greatests, how do you find the time to unwind and get your mind off beauty and more importantly, off work?
I travel. It's one of my biggest passions, from planning, to saving, to getting on that flight or in the car to an amazing destination, I love it. I work a lot, so the escapism of travel is where I can unwind and switch off from the crazy busy life I lead day-to-day.
That said, I'm what my friends lovingly (I think) call me – 'an active relaxer'. So my idea of a holiday is hiking, travelling off the beaten track, adventure sports, festivals, you name it I'm there!
Maybe one day I'll combine all of my loves and become an intrepid beauty writer around the world. Rachel Hunter is really onto something there!
What trends in beauty are you seeing emerging for 2020? I think I still have some glitter hair mascara from the late '90s in my cabinet – should I be getting this back out and dusting it off?
Although I'm a huge fan of bold makeup, expect everything to soften in 2020; flushed cheeks, balmy lips instead of full on matte and lined. Brows are (thankfully) staying big and fluffy and eyelids are all about pastels and twinkles – like when glitter and shimmer combine, I can't wait.
On a more serious note, I'm really pleased to see more and more ethical brands emerging and for 2020 to become the decade of more sustainable beauty with a commitment to 100 percent eco-friendly packaging and ingredients.
And lastly, do you have any words of wisdom for those looking to get into a career of magazines and journalism?
I'd have to say that persistence is key, and setting achievable short term goals to reach that big one is so important. It'll keep you focused.
I got told at a very young age to always be the yes person, and it's honestly how I live my life to this day. And that doesn't mean being a pushover, that means saying yes to things outside your comfort zone and then working your ass off to achieve it. It will always, always lead on to a new experience, or even better, a new connection – because trust me, this industry is smaller than you think.
Oh and if you value a smooth leave-at-the-door 9-5 job with leisurely lunch breaks, this might not be the career path for you. Sorry.