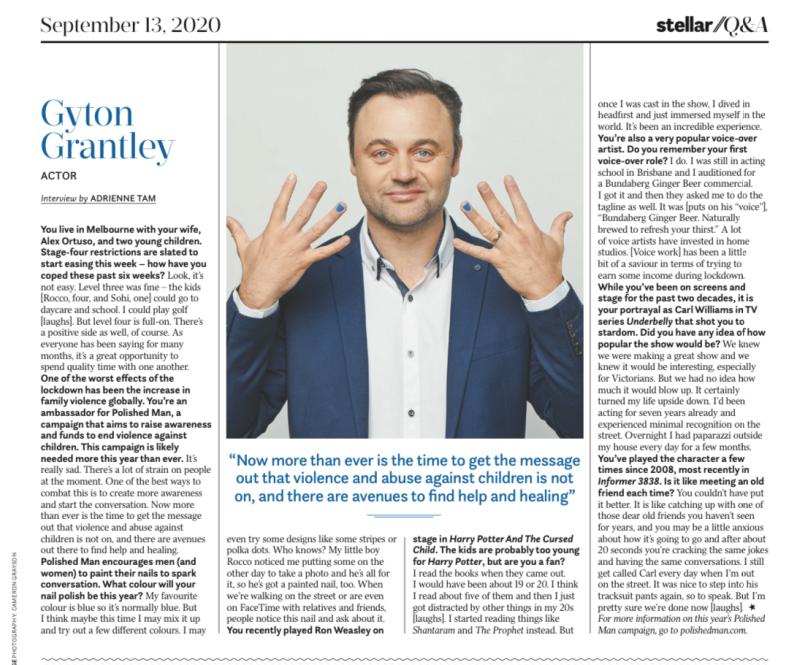 We are excited to announce we are once again working with Polished Man in 2021. This will mark the third year of us lending our assistance to this important cause to help end violence against children. We are eager to see what the 2021 campaign has in store, but first, let us take a look back on the success of the 2020 campaign.
Despite the world looking a little different than previous years; with global lockdowns and social restrictions in full force, in 2020 Polished Man were able to successfully raise over $856,000. With the aim of an end to violence against children, all funds were directly channelled into trauma recovery and the facilitation of trauma prevention for victims of family violence.
Modern Currency's role in the campaign was to publicise the initiative on a national scale. We developed press materials to highlight the multi-dimensional aspects of the Polished Man movement, with direct pitching focusing on the many ambassadors and initiatives such as the new 'Polished Pets' campaign.
Throughout the campaign, we were able to secure:
166 x media hits (including within renowned Australian publications such as: The Herald Sun, Stellar Magazine & GQ Australia)
To the total PR value of $946,580
As an agency, we were also responsible for researching, sourcing and coordinating suitable talent to be both Ambassadors and 'Influencers for Good', to further endorse the cause. We then facilitated targeted pitching of commentary and interview opportunities for these ambassadors. A campaign highlight was securing an interview for former Big Brother star, Marissa Rancan, on Channel Seven's The Morning Show.
To find out more about Polished Man or donate to their 2021 campaign, please click here.
For further reading, why not check out our post on the the Influencers v Ambassadors?