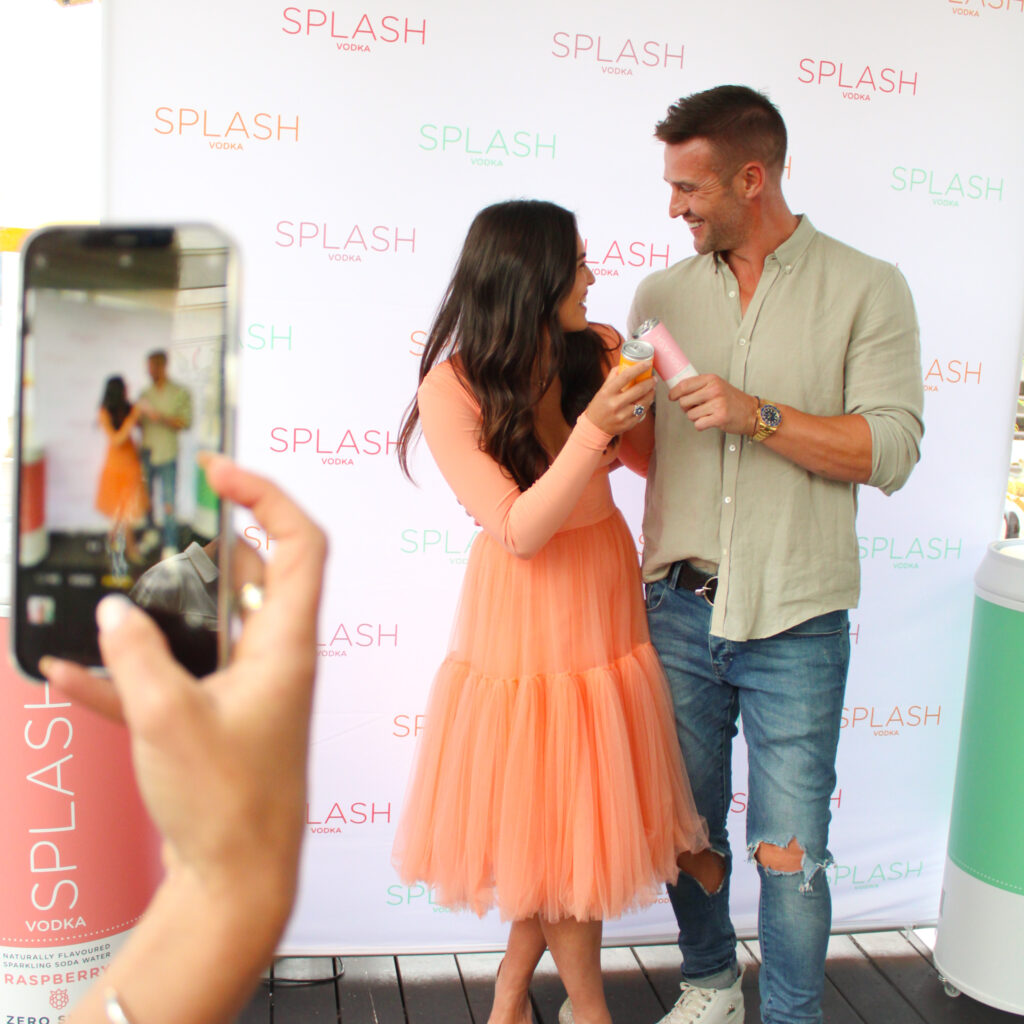 Splash Vodka, a ready-to-drink vodka with no added sugars, sweeteners and nothing artificial, engaged Modern Currency to pull together the launch event of all launch events. The Splash Soiree was held introduce two new flavours to the market and announce new ambassador and co-owner of Splash Vodka, Kris Smith (English-Australian model, TV presenter, and former professional rugby league player).
To announce Kris's appointment, and officially launch the new Watermelon + Pomegranate and Orange + Passionfruit flavours, we partnered with The Emerson Rooftop Bar in South Yarra to hold an exclusive launch event hosting 100+ guests made up of media, influencers, and high-profile personalities.
The Modern Currency team planned the event; from managing the guest list, invitation design & send-out, to media pitching, influencer engagement, social promotion and photography. We also coordinated a variety of live entertainment including Masters of Choreography dancers (known for sell-out shows in London's West End), DJ Gaz and renowned saxophone player Ashley James who helped guests dance the afternoon away.
Being one of the first large-scale, in-person events Melbourne has experienced since the pandemic started, the Splash Soiree was a huge success:
· 2 x media hits (Herald Sun & Daily Mail), achieving an audience reach of 11M+
· 55 x influencer posts, achieving an audience reach of 1.13M
All up, our activity resulted in a total audience reach of almost 12.3M people exposed to the Splash Vodka brand.