Client Immersion | Helping you to succeed from the inside
Modern Currency is the opposite of Strange Bedfellows. In fact, we like to think of ourselves as warm, comfortable and snuggly bedfellows, who like to jump right in and submerge ourselves with our clients, so we can learn their branding and voice as quickly as possible. Plus, we reckon we've got better hair than Paul Hogan and Michael Caton ever did: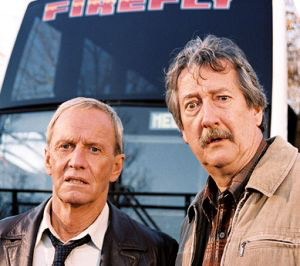 That look of hurt feelings over the bad hair remark. Sorry fellas.
Our point is, we love to get as involved as we can with our clients. We want to light up brands and take everyone involved on a PR adventure. Let Modern Currency into your hearts, your brains and your offices as frequently as possible, we'll reward you with passionate ideas that get you high on life, and the endorphins flowing. We also promise not to drink too much of your coffee, but I'm sorry we can't promise anything. If you've been following our journey, you know we're loud and proud caffeine addicts.
Immersion can come in different shapes and sizes.
Modern Currency can stick to you like super glue in a lot of ways, all of them guaranteed to impress. Ranging from working in-house a few days a week to meeting for a coffee catch-up once a month (coffee!), MC's team will keep you in the front of their minds to send you great ideas whenever they hit us. We'll work with you to give you the attention you need without annoying you too much (that's our sweet spot).
We here at team MC are born problem solvers. We'll suit your budget, get you a great team and together, we can build a great new relationship, stomach butterflies guaranteed.