During this time of chaos, it's so important for businesses to be innovative, think differently, and become avid problem solvers. Sounds like an easy job, right?

With many small businesses seeking additional support and suggestions on ways they can keep their businesses afloat, our team have had to move quickly, adapt, and tailor PR and campaign plans to suit the current climate.

As a boutique communications company, we pride ourselves on being an extension of your team; thinking about your business like it's our business and working with you to create integrated communications and marketing strategies that will provide a tangible benefit to your bottom line.

With many consumers being confined to their own homes, hospitality and bricks-and-mortar stores have been hit hard. So, what have we done?
With such uncertain times, it's important for us to predict future outcomes and impacts so we can get ahead of the curve.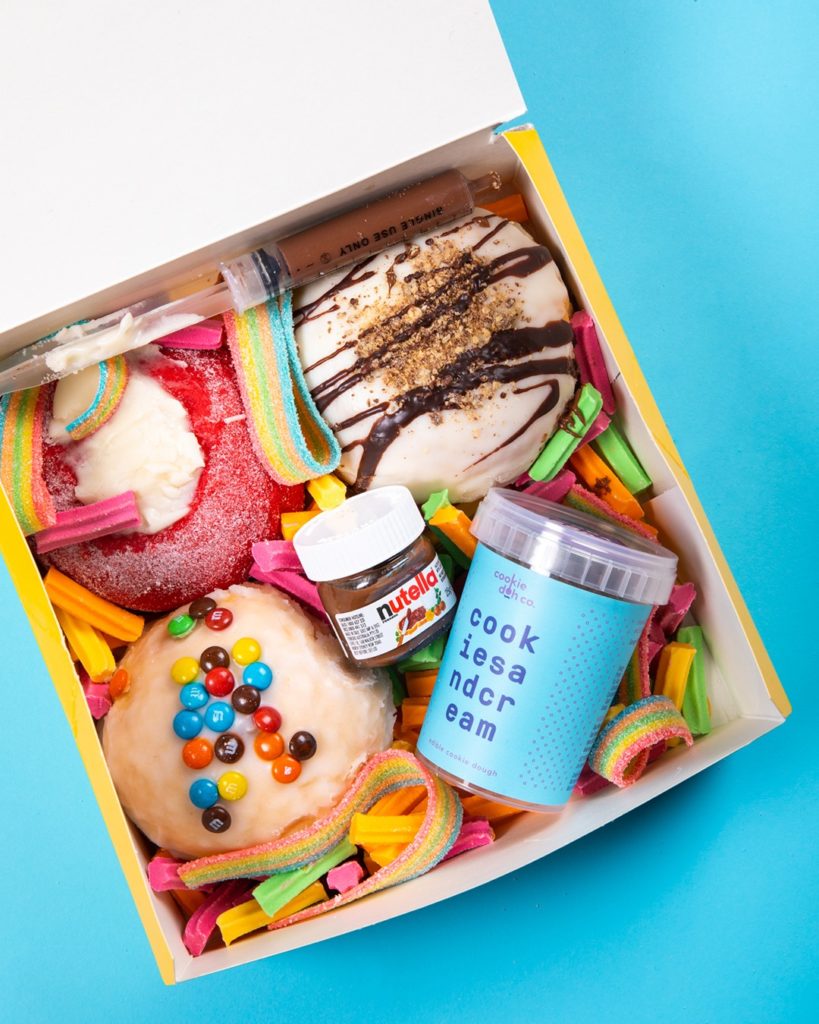 As an example, prior to Stage 2 and 3 restrictions, we sat down with owner of Goldeluck's Doughnuts, Phillip Kuoch, to discuss and brainstorm a range of ideas on how we can adapt to the current climate.
With three physical stores and an online presence, Goldeluck's needed to quickly redirect its focus into ensuring the online store was a key priority.
With the online store only selling doughnut packages, we came up with the idea of creating 'The Survival Pack'.

Leveraging off what one of the stores was already baking (eg. bread, pies, pastries), we decided to add the bakeshop items to the online store and more specifically, pop it all into an essential survival pack for consumers across Melbourne to access.
By doing this we were:

1. Utilising the online store that was already up and running
2. Meeting consumer demands – we identified a gap in the market for necessity items that were selling out in supermarkets
3. Offering a solution for those unable to leave their homes by providing a contactless delivery option for their essential food needs

We supported the campaign with PR and influencer activities, targeting key local and national media outlets and a range of Melbourne key opinion leaders within the foodie space.
This clever and effective pivot enabled the team to:

Garner media mentions through The Daily Mail and The Urban List and more;
Increase website traffic by 1100% since the launch of the survival packs
47% of this traffic came from social media
Reach new audiences and customers, with a peak milestone of $10,000 in online sales per day
"We were very lucky to have partnered up with Modern Currency right before the COVID-19 crisis. At our initial meeting, the team helped me to brainstorm ideas on product launches and strategise how we would navigate through the crisis. Like all businesses, we were heavily affected because we are in the hospitality industry but our account manager, Jess and the team quickly helped come up with a PR plan that involved reaching out to several key media and helped us send our products to influencers.

At a time where we should've been closed down, the team at MC helped us quickly spread the message of our online gift delivery service through the media and we've just had our best monthly sales in the history of our five years. Also not to mention, instead of standing down our staff, we've been able to keep on all our staff members and actually hire more people to join the team.

The team at MC are a big asset to our business and we would recommend them if you want a hands-on agency and not a set-and-forget agency! Thanks MC!" – Phillip Kuoch, Owner & Founder of Goldeluck's
If you're looking to elevate your eCommerce platform further, please get in touch!