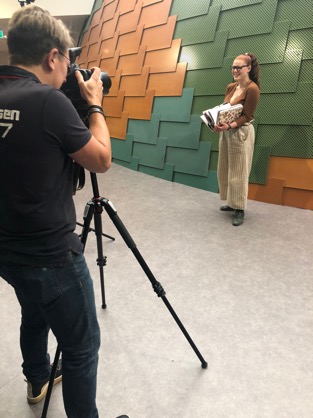 They say a picture speaks a thousand words, then professional social media photography is worth a million words. Its no wonder that we here at Modern Currency love a selfie! Because we also love a chin-wag and based on that expression, it seems that words and photos go hand in hand.
But seriously, we love snaps. Photos make us happy and if something isn't posted on Instagram, did it even happen?
Social media is all about imagery, there were over 280 million selfies uploaded to Instagram last year. We were probably responsible for about half of them.
The point we're trying to make is that people love photos, so its important for our clients to have lots of fresh, high-quality photos available to use on social media.
Blurry, grainy, low quality photos of the vegemite toast you make every morning just won't get you the 'likes' it used to back in 2007. People demand more. They like high-quality content that inspires them to create their own stuff that cuts through the noise. Pictures that take your breathe away.
That's why Sean Weidemann, our Head of Multimedia is one of our most important assets. The guy is just a whizz and is absolutely in his element with a camera in his hand.
See what we mean? A born natural.
Sean recently went down to Box Hill Institute's design and fashion departments and did some next level stuff. He captured the incredible work their students, Australia's new generation of artists has put forward, and he did it in a way that truly compliments the work and shows these students at their best.
His work will be coming soon to Box Hill's Instagram accounts here and here, stay tuned!
Modern Currency are content obsessed, creating is our favourite thing to do and we're yet to find a better happy-snapper than our mate Seany.
Click here to find out more about Modern Currency's Content Creation