They say New York is the city that never sleeps, but with the amount of coffee we consume in Melbourne, we here at Modern Currency reckon we're in line to steal that title. Our office alone probably drinks enough to keep whole farms in business.
Melburnians are obsessed with coffee, to the point where we even invented our own. You can order our caffeinated gift to the world, The Magic, in pretty much any cafe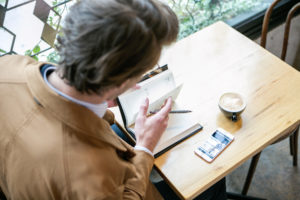 in town without batting an eye. Melburnians need to stay awake. Why do we need to stay awake? There's just so much to bloody do in this city! We don't have time to sleep.
Sport, fashion, music, art, food, booze, culture and did we mention great coffee already? So much going on means there's also always a lot to talk about. Anyone working in the fields of public relations, communications, marketing, social media, events and branding in Melbourne has it easy on one hand, because you can never run out of content. But on the other hand, there's so much to do and write about, sometimes we never get to enjoy it for ourselves!
It's a good thing we here at Modern Currency love what we do. We love connecting people to other people and introducing them to great events that they'll enjoy. That's where we get our pleasure from. We're happy to sit at our desks (often with a wine in hand, when coffee time is over) and make other people happy.
Here are a few of the things we love most about Public Relations in Melbourne:
The weather, to be polite, can be unpredictable
Melburnians need to carry around large bags to fit jackets, umbrellas and a pair of shorts at all times. We get four seasons in one day pretty often here and you'll never know when that change is going to blow through, so Melbourne has become the home of world-class indoor activities. Our pubs, restaurants, concerts and art galleries have put us on the map. These warm, dry places give Melbournians an opportunity to sit back and relax with their favourite magazine, newspaper, blog or social media channel and view our content. Melbournians love to read about what's happening in the world and we love to give that to them. They're picking up what we're putting down.
Big companies, big talent, big entertainment
Melbourne has become the launch pad for Australian entertainment and industry in the 21st century. If you're talking entertainment, The Melbourne Theatre Company produces up to twelve plays a year and is one of the largest theatre companies in the English-speaking world. Docklands Studios continues to produce critically-acclaimed and award-winning international and domestic films on a regular basis. When it comes to industry, Melbourne is a crucial hub in the online start-up boom with well-known organisations like Vinomofo, Slack and Zendesk setting up shop here and attracting talented individuals to our awesome city each and every year. 
First Melbourne, then the world
That's all just a brief glimpse into why we love living and working in Public Relations in the city of Melbourne. We could write a novel-length post on the rest, and probably will by the time we're done. Stay tuned.