Our Head Of Creative Content, Sussan
Mourad loves all things social media (heck, just look at her initials – S.M, it's no accident!) A former corporate lawyer turned TV Host & Digital Media Creative; Sussan has worked with some of the world's leading networks and brands both in front of and behind the camera.
In her spare time she likes to share her musings on Insta Stories or create video and content for brands… or just for fun. She also believes if things don't work out with her current career choice, she'll become a private investigator solving mysteries using social media. Before one of the world's unsolved mysteries takes her fancy, we thought we'd sit down and talk to Sussan about how brands can create engaging social content. Here are her top five tips
1. Create Killer Imagery
Let me start off by saying this doesn't necessarily mean images on par with Cirque du Soleil performers or a selfie with Drake (but hey, if you do have a selfie with Drake, how lucky are you?!) Killer imagery is 'quality' imagery, which should be a no brainer. However, you'd be surprised to see how many brands still post blurry, poorly lit or dull photos. Unless you're Kim K using one of those arty vintage apps, there's just no excuse for poor imagery on socials anymore, full stop!
The best part? You don't need to be a Photoshop expert to create print-worthy content. There are so many great apps to help you achieve your optimum look and aesthetic. I like using VSCO, Snapseed and the actual controls within Instagram that give you the best representation of what your edit will actually look like on the Gram (note: not the filter pre-sets, if not careful these can really degrade image quality).
Vibrant, bright and appropriately sharpened images generally perform better, however editing techniques should feel cohesive with your brand and newsfeed's overall visual style. So whether your brand's visual aesthetic is moody and dramatic or saturated and playful, quality content wins. Every. Single. Time.
My rule of thumb, if it can't be edited to the right quality standard, then don't use it.* (*Maybe only with the exception of selfies with Drake).
2. Know Your Brand's 'Personality'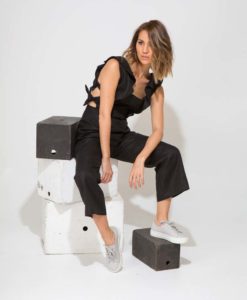 In my view, this is one of the most important elements to consider when determining the kind of content you create and share, as well as how you share it.
It's important to see your brand just like a person and your followers like a best friend. Yes, this might sound a bit strange but the lovely people you're engaging with and trying to connect with daily are REAL PEOPLE, and what better way to connect like a real person than by interacting like one. After all, you are a real person, merely using a social platform as a mechanism to communicate and engage with your audience. Keeping check of that simple reality (amongst the sea of numbers, analytics & insights) should help keep things in perspective.
So what's your brand's personality? Is she playful, flirty and coy? Or is she loud, cynical but funny? Is he the person you turn to for researched and proven advice? Or is he that energetic good time friend who's always up for a self-depreciating laugh? Are emojis the right personality fit or only specific ones, if any at all? Are you the kind of cool cat that will only use very limited hashtags, if any. Or are you that go-getter service-based friend who's happy to show how hard she's working at it with the maximum hashtags?
Taking the time to think about and harness your brand's personality attributes will help serve as a blue print to the way you communicate on social media. It will make it easier for your followers to get to know you and also engage with you like a person. It will also set the tone and attitude of your brand when it comes to captions and copy – the next tip!
3. Copy, Copy, Copy!
There's nothing new here that you probably don't already know, but are you really doing it? Are you putting in the thought process to create copy with your images that incite engagement, a conversation or make your audience 'feel' something?
Killer imagery is only one part of the equation. Lack of thoughtfulness in the words that accompany your image can leave your picture falling flat (or the dreaded zero likes after a few minutes *gasp!).
Also don't leave no caption at all, it can come off as downright lazy, unless of course you're Beyoncé. BTW, has anybody else noticed Bey rarely leaves a caption & doesn't follow anybody? Well, with 110M followers I'm sure we can all agree that the rules that apply to Beyoncé don't apply to the rest of us mere mortals. I digress.
Put yourself in the shoes (or feed) of your audience. What kind of language gels with your followers that also gets your message across in a conversational way that feels genuine and authentic?
Thoughtful copy takes time and often a lot of finessing. You also probably won't get it right straight away or all the time. It's certainly a process, but one you should invest in as well as observing the engagement and response of your followers. Did you get a lot of comments and likes? What was it that resonated and inspired your followers to engage?
Good copy should be a balancing act between the voice and personality of your brand, getting your key messaging across in language that feels short (most of the time), relatable and conversational, all while sparking a reaction, action or conversation. We agree, its not always simple, but it gets easier if you practice hitting these marks consistently! A great place for inspiration is thinking about a brand whose messaging strikes a cord with you on socials and asking yourself why.
4. Remember It's A Relationship – Give and Take
Creating engaging social content is brilliant, but it's important to remember that you MUST also ENGAGE!
Going back to our consistent messaging on sounding and communicating like a real person on social media, imagine leaving lovely notes for a friend, emojis and questions and never hearing ANYTHING back? You'd cut that friend off pretty quickly, wouldn't you?
Celebrities, mega influencers and major international brands are probably the only ones that can get away without engaging at all with their followers, but even for large brands, they should never leave questions from potential clients unanswered.
Your relationship with your audience is just that, a relationship. It's important to be observant of what your audience likes and dislikes, to look at what works and what doesn't work, and assess how to work it into your strategy. A great way to get some guidance is by using the FREE* (*for now) Instagram and Facebook insights connected to business profiles – every business should be using them! Of course now with changes to Facebook announced by Mark Zuckerberg to favour content that 'creates meaningful interactions between people' the message is loud and clear.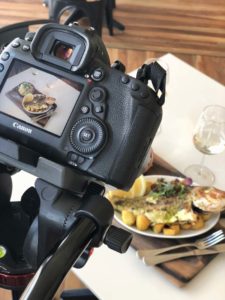 5. Take Advantage of New Features to Engage & Share Your 'Personality'
Our social media platforms are constantly changing, but it's not always doom and gloom with algorithm and feed changes (yes, those days are dark). New additions to social platforms like Instagram and Facebook Stories, Instagram Highlights, Carousel Posts and Facebook Live for example, are fantastic new additions that really give you an opportunity to showcase the dynamic nature of your brand and share more of your brand's personality outside of a pretty image.
At times a new feature can feel like 'another thing.' But brands shouldn't just shy away from them until forced to dip their toes. Rather, they should embrace new features and consider how they can help their social strategy. Instagram Stories continue to be a huge success, allowing brands to share with followers a less than perfect insight into their business by posting BTS content, a 'day in the life of' and up to the minute marketing initiatives. Stories are also a great way to introduce the real people behind the brand. All these insights help strengthen the brand/follower connection and in turn engagement.
Being creative with the way you use the different platforms and new features also goes a long way. A great way to flex this muscle is by keeping up to date with new apps and their tools. For example, stand out on Instagram Stories by creating content specific for Stories. Some of my favourite apps for images and text as well as creating simple video (even out of images) are Adobe Spark, Canva, Flipagram, Viva Video, Long Story and Glitch Art – all will help make your posts look that little bit 'Extra!'
But of course only adopt new platforms and features if they make sense or are relevant to your messaging. Don't just use them for the sake of it or recycle the exact same content consistently on each platform and each feature. Give people a reason to look forward to your content on different platforms by keeping your content tailored and fresh!